When considering professional involvement in the culinary industry, it is necessary to have complete equipment. Whether you are involved in pastry, bakery, butchery, or other culinary specialties, it is important to have appropriate appliances to display products in stores. In addition to decoration, furniture is one of the attractions that influences potential customers to enter a store when they pass by. One such piece of furniture is the refrigerated showcase, and currently there are many models available in various colors in showrooms. Their prices vary depending on capacity and power, allowing you to choose one that fits your budget and planned activities.
What is the purpose of a refrigerated display case?
The use of refrigerated display cases, such as glass refrigerators, is an effective way to optimize marketing systems in the commercial sector. These display cases are essential for showcasing products that are for sale and can be found in various types of establishments, from small neighborhood shops to large supermarkets. There are different models available, including those with multiple shelves and columns, such as the self-service beverage display case found in supermarkets. There are also curved glass refrigerated cases for displaying cakes, breads, ice creams, and more. Additionally, there are wide horizontal display cases specifically designed for frozen products. These refrigerated cases play a crucial role in maintaining the cold chain for perishable goods and are classified based on the temperature they provide. For butchers, these cases help ensure that meat stays fresh and of high quality for serving customers. In buffet setups or sandwich shops, refrigerated display cases offer an ideal way to showcase cold items and present takeaway dishes attractively to customers.
How to select the right refrigerated display case?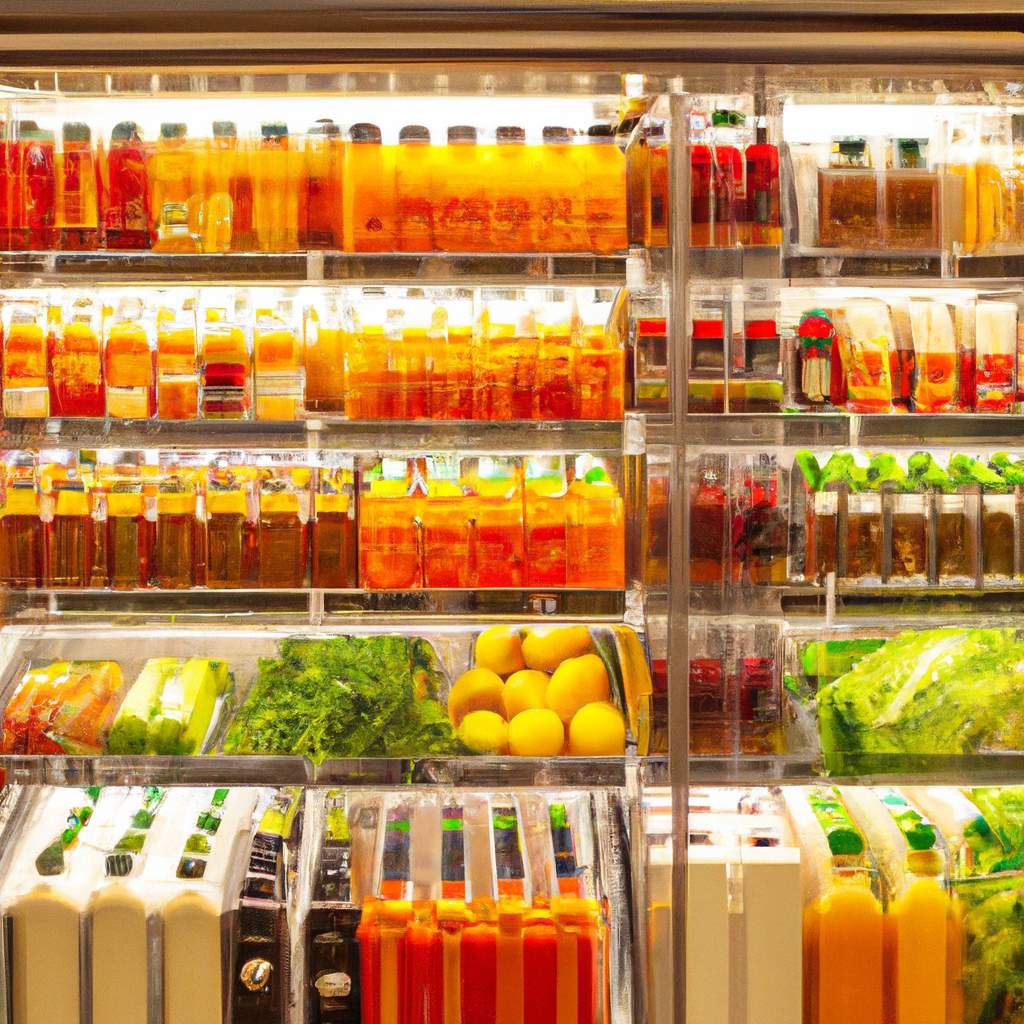 It is important to seek advice from specialized technicians before purchasing a refrigerated display case, in order to determine the type that best suits the quantity and nature of the products to be stored. There are three categories of display cases based on their integrated cooling system. Ventilated refrigeration, with temperatures ranging from -1°C to 5°C, is suitable for dairy and frozen products. Static refrigeration is recommended for butcher shops. As for semi-static refrigeration, it combines the features of both previous systems and can adapt to all types of food items. Depending on its layout, you can choose between a front display case, a wall display case, a countertop display case, or a freestanding display case with wheels. They can also be made of stainless steel and can have either hinged or sliding doors, depending on the model.
Why are refrigerated display cases so popular?
When equipped with proper lighting, this type of furniture highlights the items for sale and creates a desire to purchase. The lamps can be LED tubes or fluorescent tubes. Additionally, these light fixtures are evenly distributed and optimize colors without warming the food. The refrigerated display case is an essential appliance for standing out from competitors, as aesthetics are crucial for attracting customers. A store that has such furniture is always considered professional. As a result, the brand image and reputation can improve, leading to an increase in both revenue and the number of consumers.